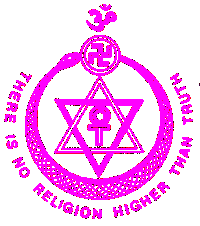 206 Newport Road,
Cardiff, Wales, UK, CF24 1DL
The Scott Memorial, Roath Park Lake
A familiar Cardiff landmark
Theosophy Cardiff are pleased to present
an outstanding introductory work on
Theosophy by a Student of Katherine Tingley entitled "Elementary Theosophy"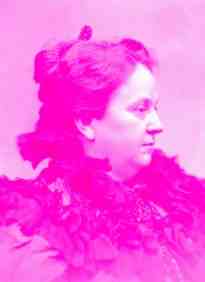 Katherine Tingley
1847 – 1929
Founder & President of the
Point Loma Theosophical Society 1896 -1929
She and her students produced a series of informative
Theosophical works in the early years of the 20th century
ELEMENTARY
By
A Student of Katherine Tingley
Chapter 2
Who is the Man?
The first question answered by Theosophy, a question upon which all else depends, is: Who am I? If the answer: You are yourself, seems silly, that is only at first glance. Nearly every one thinks of himself as identical with the body. Is this the case? If it is, any talk about the soul, or immortality, is necessarily absurd.
We use the body; command it; work with it and train it, all as we will. With it we see, hear, touch, taste, and smell, employing each sense just as we choose. It is obviously an instrument at our disposal, a wonderfully complicated tool.
Can it then be the man? Can a player be identical with his instrument, a carpenter with his hammer? Yet we habitually blind ourselves to the difference by saying I am ill, or growing old, forgetting that so far as we know, it is the body only, not the man, which is subject to these changes.
If then the man, the soul, is not identical with the body, it will be natural to ask what becomes of him when, as we say, he is unconscious, or asleep, or dead, when in old age his memory is gone, his mind childish once more, his limbs stiff
or paralyzed. Surely we must admit that in these cases the man himself must have changed. From this point of view it does look as if the man and his body were one and the same, since he seems to change with its changes. Let us go a step or two further and then come back.
All the waking hours we are conscious of a stream of thoughts. We cannot stop the stream, but we can generally direct it where we will. We can cause our thought to occupy itself with whatever we choose.
We can stop thinking of any one thing and think of any other. It is not always easy, for the mind seems to be a living thing with wishes of its own; but it is always possible.
So for two reasons it seems clear that the mind is not the man. First because, like a restive horse it often opposes the wishes of its owner; and
secondly, because the man can, if he uses will enough, turn it where he will as a carpenter turns a chisel. Yet again we must ask what becomes of the man when his mind becomes delirious in fever or childish in old age?
And then there are the feelings, emotions. These too go on all day. We are by turns happy or miserable, hopeful or despairing, irritated or calm, compassionate or resentful. But these too we can control, especially if we have practiced doing so. We can refuse to be miserable or ruffled; we can compel ourselves to be hopeful, compassionate, considerate. Feelings also have a life and persistency of their own and may object to being controlled. But as, with practice, we can do it, it seems that they also cannot be the man.
Having thus noted that mind and emotion are, or ought to be, both under the control of the soul, through his will, we note next that there is a limit to this control. Both need a healthy body for their perfect health, and if the body is fevered or very old, mind and feeling are likely to be dim and feeble, or even quite distorted, despite every effort of the will.
We have no warrant for saying that the man necessarily varies with variations in his body; but we must say that to a very great extent the mind and emotions do. So far as they do not, it is because they are sustained and guided by the will.
This leads to the next point. However ill or old the body may be, however unresponsive to the man's will, and however dimmed may be the mind and feelings, the will itself and the man who uses it may be quite unchanged.
We sometimes see that up to the very moment of death, the man may be using his will in its full strength. The results may be small; the stiffening lips may refuse to utter more than a few words, perhaps of love and encouragement to those about; but it is evident that whatever else is dying, the man and the will are not. Even at the very moment of death the eye may still be speaking its message. The man, the soul, and its will, are passing on in full consciousness. And the last gleam we get of that consciousness is often one of unchanged, unlessened love for those remaining behind.
So we have arrived at some answer to our question: What, or who, am I? Let us call I the soul, and read our answer thus: The soul, the I, the self, is that conscious power which dwells during life in the body, amidst the bodily feelings, amidst the emotions, capable of dominating them; using the mind and capable of dominating it; having for its instrument of control the will. So far as we can see, neither the soul, nor its will, nor its degree of love for those it leaves behind, are necessarily affected by illness or by death.
206 Newport Road,
Cardiff, Wales, UK, CF24 1DL
For more info on Theosophy
Try these
Cardiff Theosophical Society meetings are informal
and there's always a cup of tea afterwards
The Cardiff Theosophical Society Website
The National Wales Theosophy Website
Theosophy Cardiff's Instant Guide
One liners and quick explanations
H P Blavatsky is usually the only
Theosophist that most people have ever
heard of. Let's put that right
The Voice of the Silence Website
Dave's Streetwise Theosophy Boards
If you run a Theosophy Study Group,
please feel free to use any material on this site
If you run a Theosophy Group you can use
this as an introductory handout
It's all "water under the bridge" but everything you do
makes an imprint on the Space-Time Continuum.
An Independent Theosophical Republic
Links to Free Online Theosophy 
Study Resources; Courses, Writings, 
The main criteria for the inclusion of
links on this site is that they have some
relationship (however tenuous) to Theosophy
and are lightweight, amusing or entertaining.
Topics include Quantum Theory and Socks,
Dick Dastardly and Legendary Blues Singers.
Lentil burgers, a thousand press ups before breakfast and
the daily 25 mile run may put it off for a while but death
seems to get most of us in the end. We are pleased to
present for your consideration, a definitive work on the
subject by a Student of Katherine Tingley entitled
This is for everyone, you don't have to live
in Wales to make good use of this Website
No Aardvarks were harmed in the
The Spiritual Home of Urban Theosophy
The Earth Base for Evolutionary Theosophy
Classic Introductory Theosophy Text
A Text Book of Theosophy By C W Leadbeater
What Theosophy Is  From the Absolute to Man
The Formation of a Solar System  The Evolution of Life
The Constitution of Man  After Death  Reincarnation
The Purpose of Life  The Planetary Chains
The Result of Theosophical Study
Theosophical Films
The Empath; A Theosophical View
https://www.youtube.com/watch?v=_bPDlYfGT_Y&t=22s
Free Will & Determinism
https://www.youtube.com/watch?v=FOi9Jy7cuQQ&t=5s
Deep Ecology
https://www.youtube.com/watch?v=Cy-quIQxVxI&t=23s
Is the Universe Self Aware?
https://www.youtube.com/watch?v=_3zUUZQSYFs
Clearing Emotional Debris from Your Home
https://www.youtube.com/watch?v=b0DsoHI0MMc&t=20s
Will Life Threatening Global Problems Replace War?
https://www.youtube.com/watch?v=K8oayLKWQi4
Elementaries
https://www.youtube.com/watch?v=qWTioaIUgPQ&t=17s
Chelas
https://www.youtube.com/watch?v=nGgxoVItpVc&t=30s
Causes of Immediate Reincarnation
https://www.youtube.com/watch?v=8HSUd_w7x4M&t=35s
Art & Human Evolution
https://www.youtube.com/watch?v=tJxYtUwRjJk
Trapped in the Wheel of Samsara. Reincarnation without Spiritual Progress
https://www.youtube.com/watch?v=hNhPHUgpFiQ&t=16s
Reincarnation & Population Increase
https://www.youtube.com/watch?v=WBfRamMv_F0
Prana
https://www.youtube.com/watch?v=W-duEHD86aY
The Benefits of Making a Stand
https://www.youtube.com/watch?v=j4d7CEX00t0&t=7s
National Wales Centre for Theosophy
Blavatsky Wales Theosophy Group
Selection of H P Blavatsky's Writings
Theosophy Birmingham (England)
The Birmingham Annie Besant Lodge
Llanfairfechan Theosophy Audio
A Theosophical YouTube channel
Llanfairfechan is on the North Wales Coast between Bangor & Conwy
The Magazine of the Theosophical Society in England
Editor; Susan Bayliss sbayliss@theosoc.org.uk
Tekels Park to be Sold to a Developer
Concerns about the fate of the wildlife as
Tekels Park is to be Sold to a Developer
Concerns are raised about the fate of the wildlife as
The Spiritual Retreat, Tekels Park in Camberley,
Surrey, England is to be sold to a developer.
Tekels Park is a 50 acre woodland park, purchased
 for the Adyar Theosophical Society in England in 1929.
In addition to concern about the park, many are
 worried about the future of the Tekels Park Deer
as they are not a protected species.
Confusion as the Theoversity moves out of 
Tekels Park to Southampton, Glastonbury & 
Chorley in Lancashire while the leadership claim
that the Theosophical Society will carry on using 
Tekels Park despite its sale to a developer
Anyone planning a "Spiritual" stay at the
Tekels Park Guest House should be aware of the sale.
Tekels Park & the Loch Ness Monster
A Satirical view of the sale of Tekels Park
in Camberley, Surrey to a developer
The Toff's Guide to the Sale of Tekels Park
What the men in top hats have to
say about the sale of Tekels Park
________________________
The Theosophy Cardiff
Glastonbury Pages
The Theosophy Cardiff Guide to
The Theosophy Cardiff Guide to
The Theosophy Cardiff Guide to
The Terraced Maze of Glastonbury Tor
Glastonbury and Joseph of Arimathea
The Grave of King Arthur & Guinevere
Views of Glastonbury High Street
The Theosophy Cardiff Guide to
Quick Explanations with Links to More Detailed Info
What is Theosophy ?  Theosophy Defined (More Detail)
Three Fundamental Propositions  Key Concepts of Theosophy
Cosmogenesis  Anthropogenesis  Root Races
Ascended Masters  After Death States
The Seven Principles of Man  Karma
Reincarnation   Helena Petrovna Blavatsky
Colonel Henry Steel Olcott  William Quan Judge
The Start of the Theosophical Society
History of the Theosophical Society
Theosophical Society Presidents
History of the Theosophical Society in Wales
The Three Objectives of the Theosophical Society
Explanation of the Theosophical Society Emblem
The Theosophical Order of Service (TOS)
Glossaries of Theosophical Terms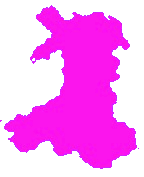 General pages about Wales, Welsh History
and The History of Theosophy in Wales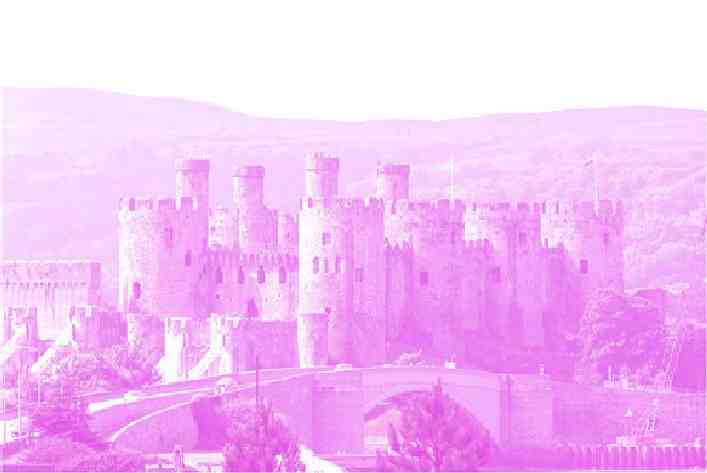 Conwy Castle on the North Wales Coast
Wales is a Principality within the United Kingdom and
has an eastern border with England.
The land area is just over 8,000 square miles.
Snowdon in North Wales is the highest mountain at 3,650 feet.
The coastline is almost 750 miles long.
The population of Wales as at the 2001 census is 2,946,200.
Try these if you don't live in Wales
and are looking for a
Local Theosophy Group or Centre
UK Listing of Theosophical Groups
____________________________

<![if !supportLineBreakNewLine]>
<![endif]>
___________________________
Cardiff Theosophical Society in Wales
Cardiff, Wales, UK. CF24 – 1DL
_____________________________
Cardiff Picture Gallery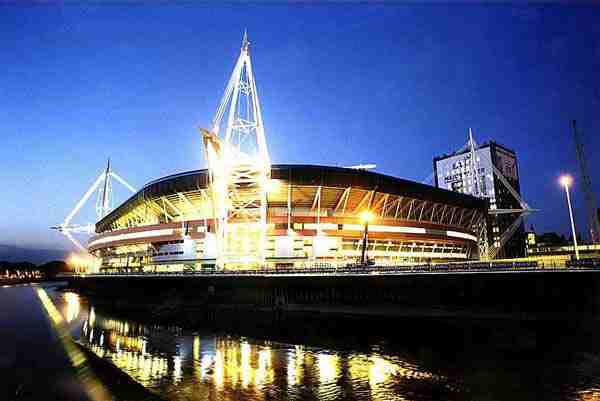 Cardiff Millennium Stadium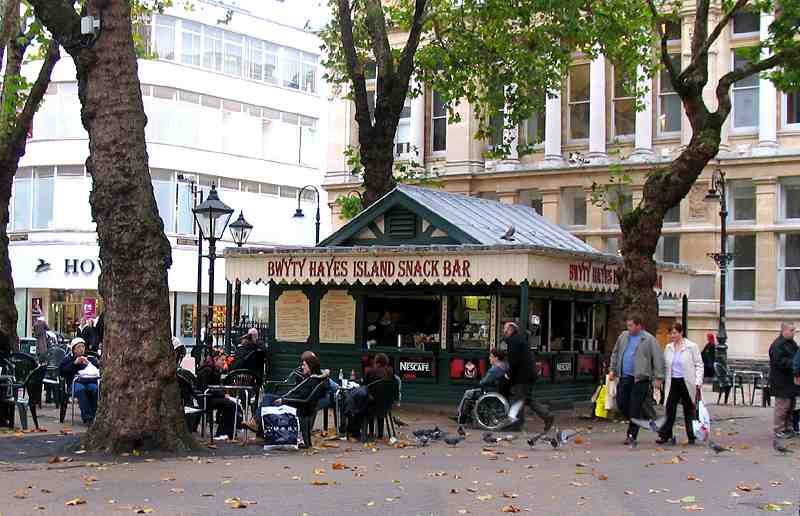 The Hayes Cafe
Cardiff Bay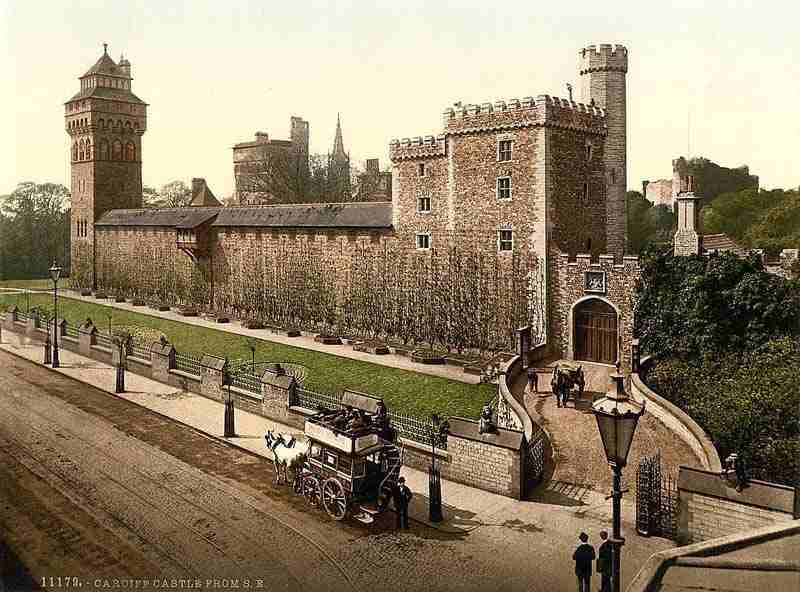 Outside Cardiff Castle Circa 1890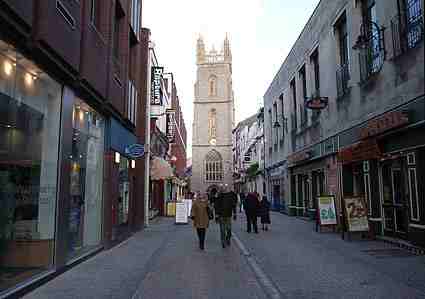 Church Street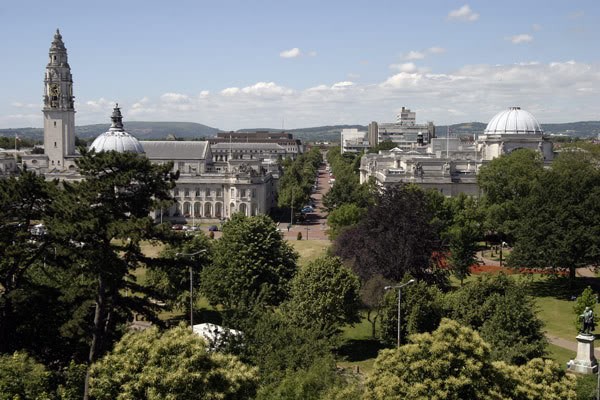 Cardiff View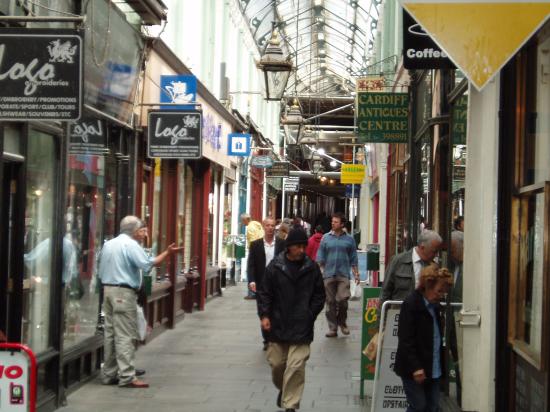 Royal Arcade
Cardiff Castle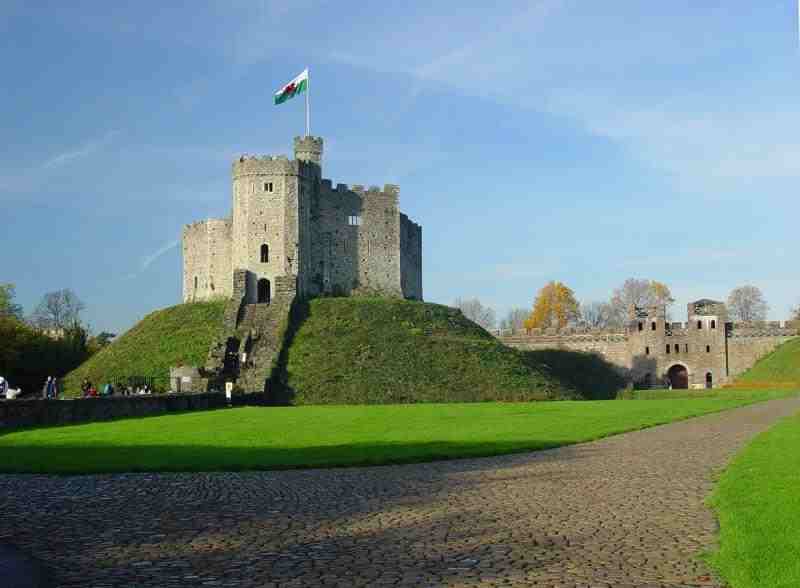 The Original Norman Castle which stands inside
the Grounds of the later Cardiff Castle Building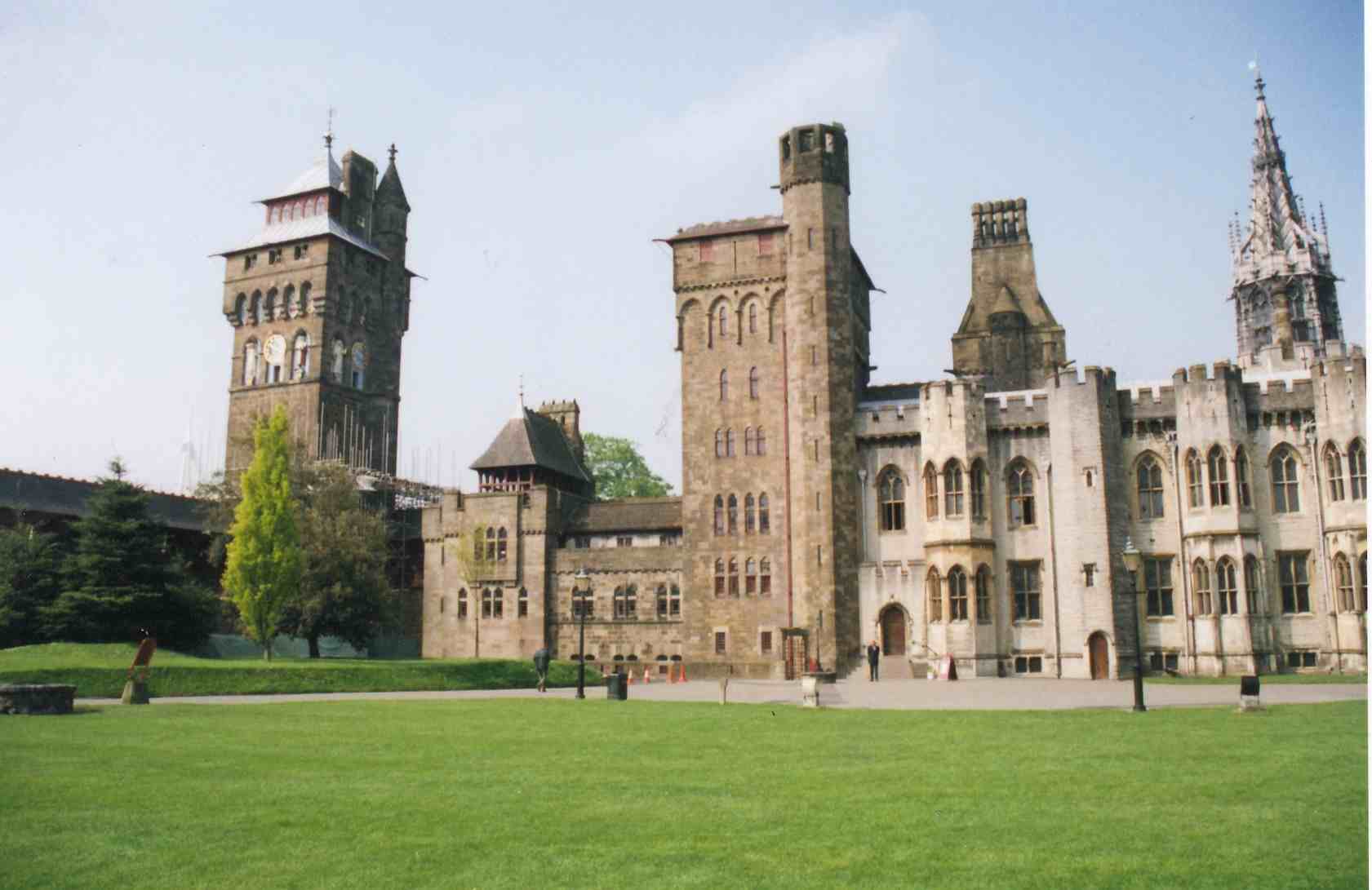 Inside the Grounds at Cardiff Castle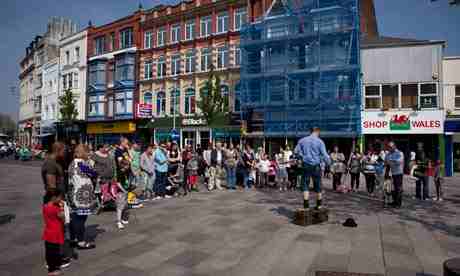 Cardiff Street Entertainment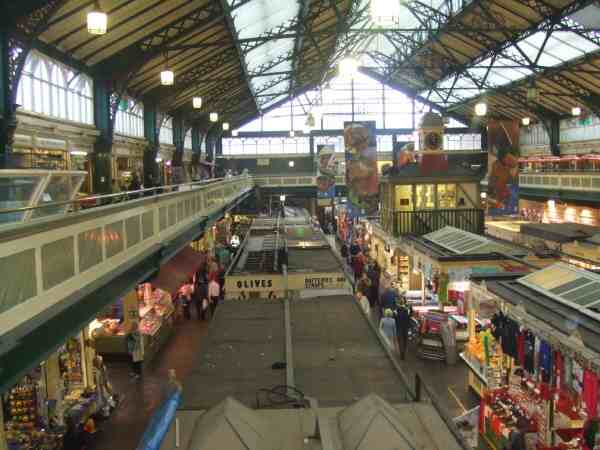 Cardiff Indoor Market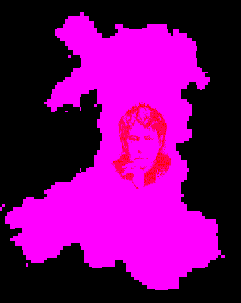 Wales Theosophy Links Summary
All Wales Guide to Theosophy  Instant Guide to Theosophy
Theosophy Wales Hornet  Theosophy Wales Now
Cardiff Theosophical Archive  Elementary Theosophy
Basic Theosophy  Theosophy in Cardiff
Theosophy in Wales  Hey Look! Theosophy in Cardiff
Streetwise Theosophy   Grand Tour
Theosophy Aardvark  Theosophy Starts Here
Cardiff Theosophical Society in Wales